"When I can touch and impact one person to make a change for the better in their life, I know I have made a difference on the planet."
Dear Friends and Loved Ones
It is surrealistic to see and hear the words "America Under Attack" flashing across the TV screen this morning.  Is this the real movie, no sets, no special effects, no actors…. Real People, in Real Time?
My husband, Alan, and I were just at the World Trade Center 2 days ago.  We, along with so many of you, have friends and families there who we cannot reach at this time.  The Country is at a standstill, as is the rest of the world, on the precipice of an abyss we have only seen or read about in movies.  It has hit home.
This is our wake-up call… Big Bang Style…… It is time now more than ever to gather the energy of humanness, create a net of DETERMINED LOVING and HEALING ENERGY to those who have suffered and are lost.  To those who perpetrated the rights of human life, my heart right now wants to reach out to them and shake from them every cell of hatred that exists in their beings, as the futileness and purposeless act they have committed must not be a beginning of war that is their motive, instead an IMPASSIONED URGENT CALL TO PEACE among ALL PEOPLE, ALL NATIONS.
The Global Community will not survive a war with the armament we have available. It is a chance for the Global Community to JOIN in humanness, to JOIN in upholding the rights of human life and not at the cost of one against the other. 
We must pray that the voice of prayer and peace overcomes those who are determined to destroy.  As individuals, shout out your voices of prayer to your neighbors and become intertwined as one giant global voice of prayer and peace.
In Loving Spirit….. Gylian
On this day
May we hear the sounds of Peaceful Silence
As we Pray
For all Countries, Lands, Cultures, and Peoples from all Walks of life,
To Lay down their Arms of Battle
and
Lift up their Arms of Peace…
Embrace the wondrous Diversity of us All
and
Behold the awesome Oneness of Creation…
A Global Voice of Peace Prayer
Invites You to
11 minutes of Prayer at 11 am New York Time …
11 represents the date and is a symbol of the 2 World Trade Towers side by side,
11/11 is also a symbol of Peace
EVERYONE, EVERYWHERE
SEND OUT every ounce of your LOVE LIGHT as ONE PEOPLE
to the sites in New York, Pentagon, Pittsburgh, 
and wherever there is war
A GLOBAL VOICE of Love Light EMBRACING all those spirits buried there,
those who are injured, their families, and
the planet who have suffered a great loss
Let the RAYS OF OUR LOVE LIGHT
EMANATE from those sites out
to the far reaches of the UNIVERSE
with an energy so powerful
that it will shift the planet's axis
to one of PEACEFUL CO-EXISTENCE
Blessings on our Planet…In Peaceful Spirit…Gylian Solay, MS
My good friend and mentor, Dr. Jean Houston, supports this initiative
One Month Later I responded to all those who supported my prayer
2001 10-11 Dear Friends & Partners of A Global Voice of Peace letter.  Click to read entire letter
2002 9-11, A Global Voice of Peace Event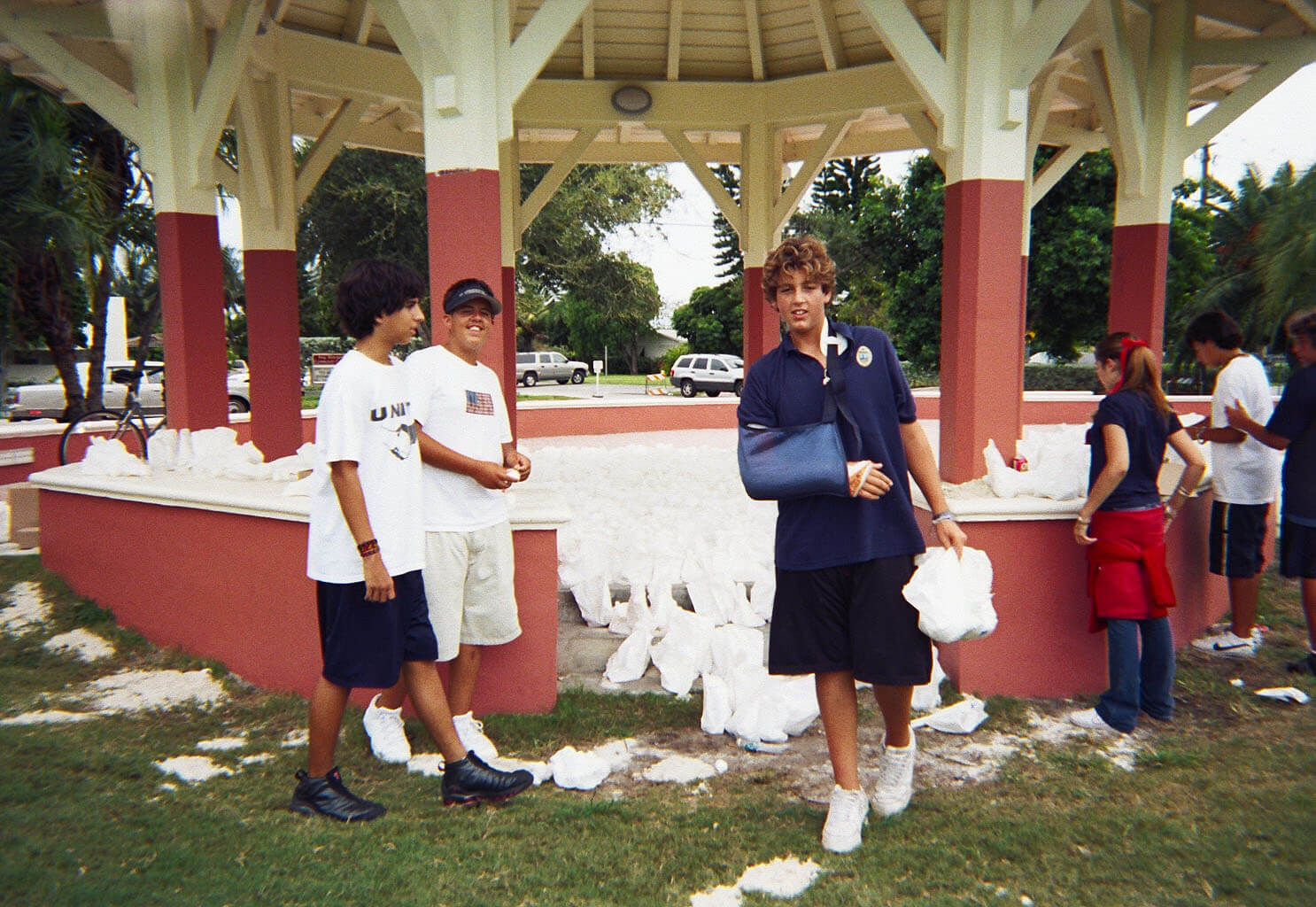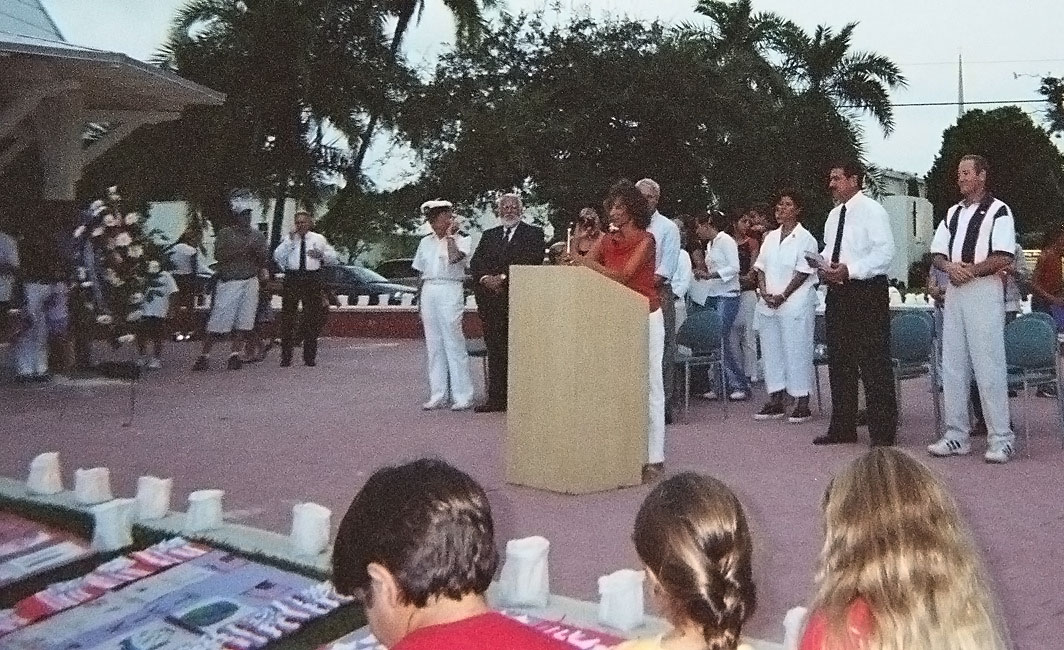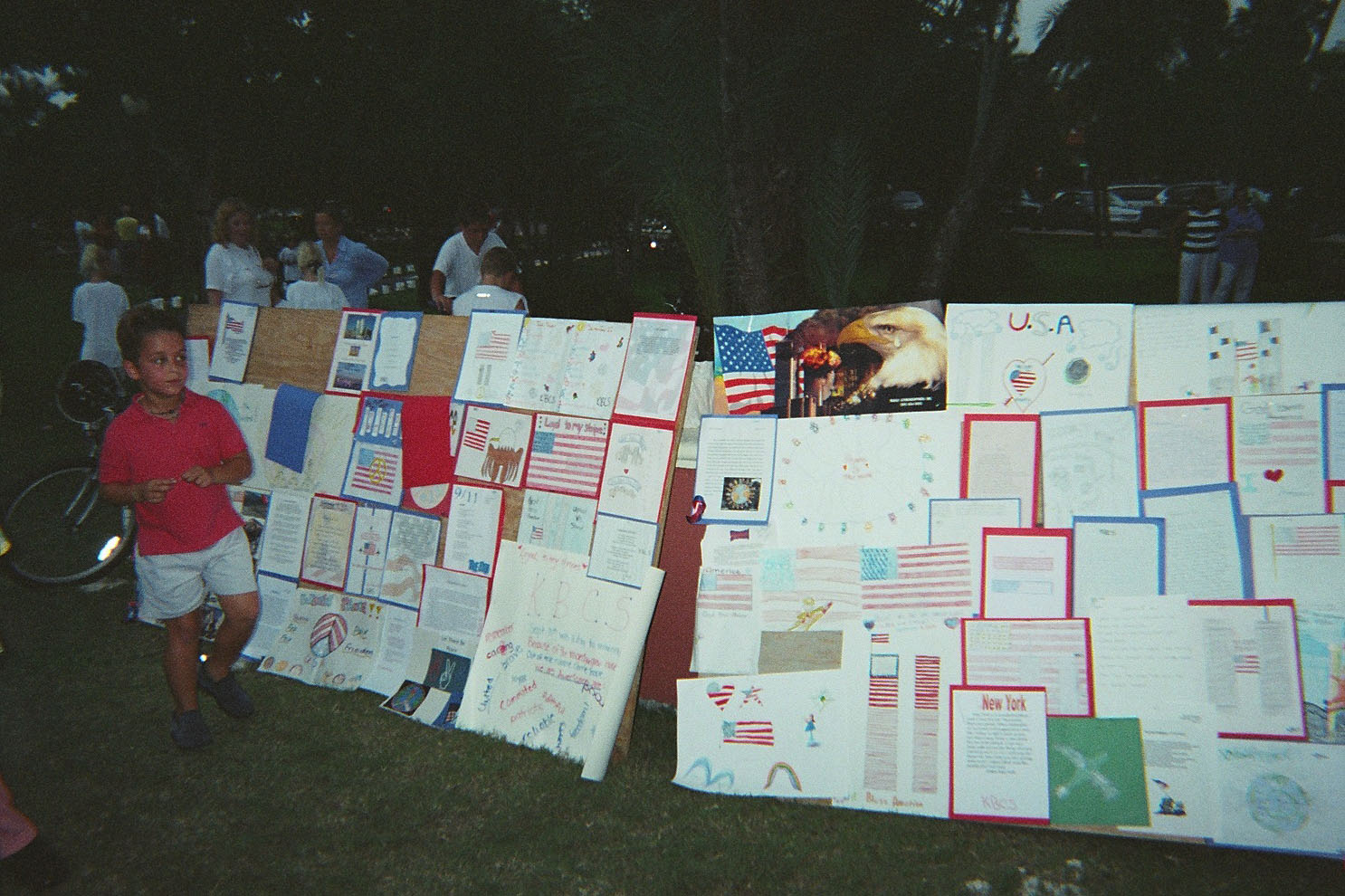 As event organizer for A Global Voice of Peace Ceremony at the Village Green, the town park, I visited the three local schools asking children to express their thoughts, feelings, and visions about 9-11 & Peace for the ceremony. 
On the day of the event, children, teachers, and residents, gathered in the park to prepare 3,000 white sand bags ringed the park's perimenter.  Each filled with one candle to represent those lost lives.    One child was moved to place 9-11 written in candle bags on the center green. An amazing sight.
1st through 8th graders from the 3 local schools contributed over 400 pieces of the most heartfelt expressions of insight and depth.   
As MC of the evening's ceremony, I dedicated the evening's program entirely to the children's voices. The "Greatest Love of All" played softly in the background as 25 children personally shared their inner most thoughts, feelings and insights of 9-11 and Peace.
Over 700 people gathered on the park grounds, listened with respect, amazement and tears.
At the end of the ceremony, I asked everyone to disperse in silence and imagine peace within themselves, with their families, community and the world.  The song "Imagine" played as the skies opened up with thunder, lightning and rain.    
A Children's Global Voice of Peace was heard this evening.